Wireless
These products are retired, and are no longer available.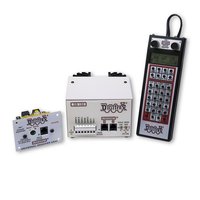 SEBXDCE Super Empire Builder Xtra Duplex Radio Equipped CE for Europe
The Duplex Equipped Super Empire Builder Xtra CE is designed for most home layouts wanting radio control. It offers excellent speed control, prototypical consisting, decoder programming and much more. Build your railroad empire with Duplex Equipped Super Empire Builder Xtra!
---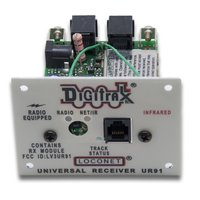 UR91 Simplex Radio Equipped/IR Receiver Panel
UR91 is the Simplex Radio/IR receiver front panel that lets you plug in to select your loco and unplug to run wirelessly with any Simplex Radio Equipped "R" throttle. Also equipped with an IR receiver the the UR91 also allows you to go wireless with your Digitrax InfraReady throttles.