Stationary Decoders
These products are retired, and are no longer available.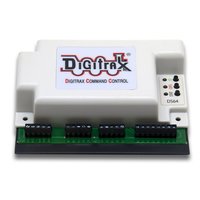 DS64 Quad Stationary Decoder
The DS64 Stationary Decoder allows you to install and operate your turnouts directly through any DCC system that has turnout control. The DS64 works with a wide selection of hardware. From solenoid turnout machines to slow motion motors, the DS64 hasn't met a turnout it doesn't like. This affordable, easy to install decoder will add another dimension to your operations.
---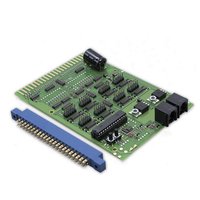 SE8C Signal Decoder
SE8C Plug 'N Play Signal Decoder make it easy to add prototypical signaling to your layout. The SE8C can drive as many as 32 signal heads with many popular LED signal types. It can also be used to control up to 8 slow motion turnout machines as either turnout control or control for semaphore type signals. Easy modular Plug 'N Play and additional accessories make it simple to add signaling to your layout.
---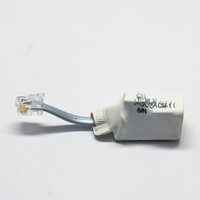 DM1 DC Motor Adapter For Use with DS54
The DM-1 is an inline adapter designed to modify any DS54 output to provide the bi-polar drive current needed to run reversible DC motors, solenoid switches (like Kato & LGB turnouts), lamps and other similar devices that draw up to 1/2 amp. Just plug the DM-1 into any DS54 output and the DM-1 socket will provide a bipolar drive rated at 500MA continuous and 1 amp surge. Retired in 2007
---