Power Supplies
These products are retired, and are no longer available.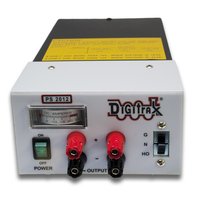 PS2012 20 Amp Power Supply 12 to 23 VDC
Regulated power supply delivers more power with less heat for more efficient booster operation. Operate up to 4 Five amp boosters with the PS2012 supply.
---
---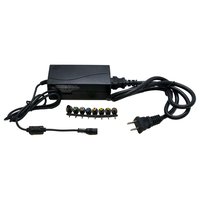 PS514 70W AC Power Supply
PS514 70W Universal AC Power Supply, For use with Digitrax 5 amp Starter Sets and accessories in multiple track scales and utility supply usages. Note: PS514 should not be used with Zephyr or Zephyr Xtra Starter Sets. The PS314 supplied with the Zephyr Xtra or equivalent supply should be used with Zephyrs. Note: PS514 should not be used with DCS200 or 8 amp starter sets. These should use the PS2012 or other power supply that can supply 8 amps.
---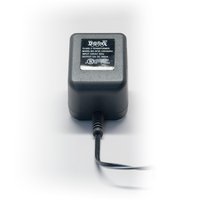 PS12 12V DC Power Supply
Recommended by Digitrax for powering Digitrax accessories like UP5, BDL162, UR90, UR91, DS54 & PM42 Retired in 2009
---

PS315 15V Power supply
Recommended by Digitrax for powering Digitrax Zephyr's DCS50. Works for DC, too! Retired in 2011
---