Computer Control
PR4 USB to LocoNet Interface with Decoder Programmer
The PR4 makes decoder programming and interfacing your layout and computer easier than ever. The PR4 seamlessly switches between computer interface and decoder programming modes automatically without having to press any buttons. The PR4 is electrically isolated between USB and LocoNet for added stability and protection. Packaged in a smaller footprint the PR4 offers all the same great features as the PR3 it replaces.
---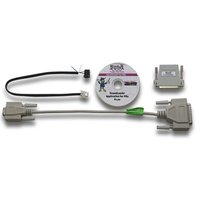 PR2 SoundFX Serial Port Decoder Programmer
The PR2 lets SoundFX users download and customize their Digitrax SoundFX decoders. Users can download new project sound files and even re-flash their decoder's firmware for latest updates.
---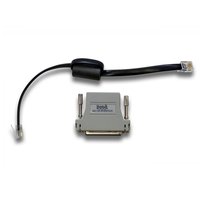 MS100 LocoNet PC Computer Interface-RS232
MS100 RS232 Computer Interface for connecting LocoNet to your IBM compatible PC. The MS100 Computer Interface is designed to let a computer with an IBM compatible COM, or RS232 communications port, monitor Digitrax LocoNet. Application software running in the computer can then interpret the activity on the LocoNet and report back to the user via the computer screen. The MS100 is a signal level translator between LocoNet and a 25 pin DB25 style RS232 port.