Accessories
These products are retired, and are no longer available.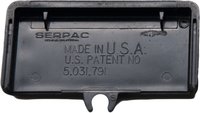 BATCOV Digitrax Throttle Battery Cover Replacement
Replacement for current model throttle battery compartment covers.
---
---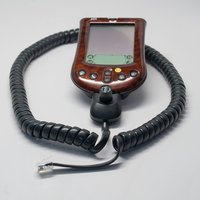 LPM100 LocoPalm Cable for Palm PDA
LPM100+ LocoPalmTM Adapter Cable for Palm PDA's These items are retired and are no longer supported by Digitrax or by the Software Developer as of 2002
---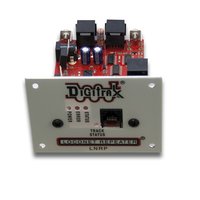 LNRP LocoNet Repeater Module
The LNRP LocoNet Repeater Module Isolates and Protects LocoNet Layouts, it allows for greater expansion of the LocoNet system on large installations. The LNRP allows "protected" sections of LocoNet to continue functioning even when a fault occurs elsewhere, the LNRP automatically reconnects the faulty section once the issue is resolved.
---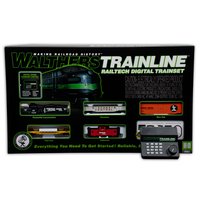 WTL12 All-in-one Command Station/Booster/Throttle/Sound System for WalthersTrainline RailTech Train Set
The WTL12 is a Command Station, Booster, Throttle and Sound System that is designed by Digitrax and sold as part of the WalthersTrainline RailTech train set. It offers simplified train operation as part of a train set however the WTL12 is fully expandable with the complete line of Digitrax DCC products. It could also make a great addition to your existing Digitrax DCC system.
---
LA2 LocoNet Adapter For Big Boy Sets
The first Digitrax system to use LocoNet was Big Boy. Each Big Boy system came with a LocoNet Adapter 1 (LA1) or LocoNet Adapter 2 (LA2). The LA1 or LA2 allowed you to operate more than one throttle on the Big Boy system. Retired in 1998.
---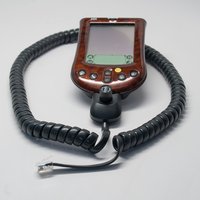 LPM100+ LocoPalm Cable for Palm PDA
LPM100+ LocoPalmTM Adapter Cable for Palm m100, m105, IIIc, IIIxe, VII, & VIIx These items are retired and are no longer supported by Digitrax or by the Software Developer as of 2002
---