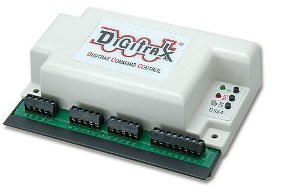 Hook up for slow motion type turnout machines & crossing gates.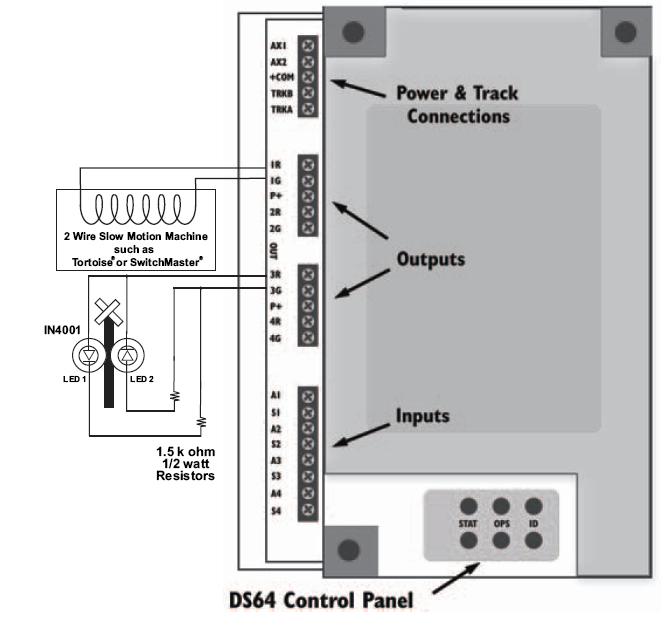 Note: Multiple turnout machines of the same type can be operated on a single DS64 output.

For example, you can run 2 Tortoise or Switchmaster machines on a single DS64 output.

Note: If you find that your turnout is operating "backwards" simply switch the + & - wire connections to achieve correct operation.

Note: The outputs can be configured to drive a grade crossing signal. See Knowledge Base article.