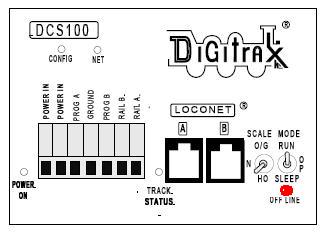 The DCS100 automatically shuts down when the heat sink temperature rises to around 45 to 50 degrees Celsius and the OFF LINE indicator will glow red.

The DCS100 automatically resumes operation when the heat sink cools down to approximately 40 degrees Celsius.

The OFF LINE indicator will also be lit when there is no track status.

This is normal and you should not be alarmed.