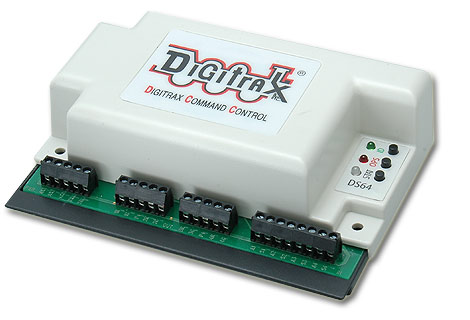 Can I mix solenoid & slow motion turnout motors on a single DS64?

No.

The DS64 is configured for either for solenoid turnouts (the default setting) OR slow motion turnouts. Only one type of turnout motor can be used on any particular DS64.

If you have both slow motion and solenoid controlled turnouts on your railroad, different DS64s must be used for each type of turnout.