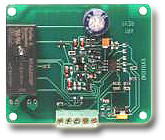 How do you wire an AR1 with a BD4 so that you get block detection within the reverse loop and without the BD4 permanently detecting the AR1?

It should be wired with the AR1 between the power source and the BD4.

All four detection sections of the BD4 will have to be inside the reverse loop.