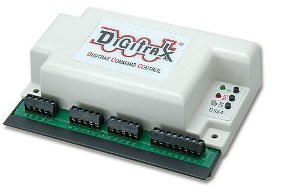 In addition to controlling turnouts via LocoNet with your DT400 throttle or with a computer program such as Railroad & Co., you can use local push buttons to operate turnouts.

These buttons can be mounted near a particular turnout on the layout fascia or on a local track diagram.

In this way, train crews can operate a turnout with a push of the button.

The momentary push buttons are connected to the DS64 inputs marked S1, S2, S3 and S4.

The return connection of each push button is made to "+COM.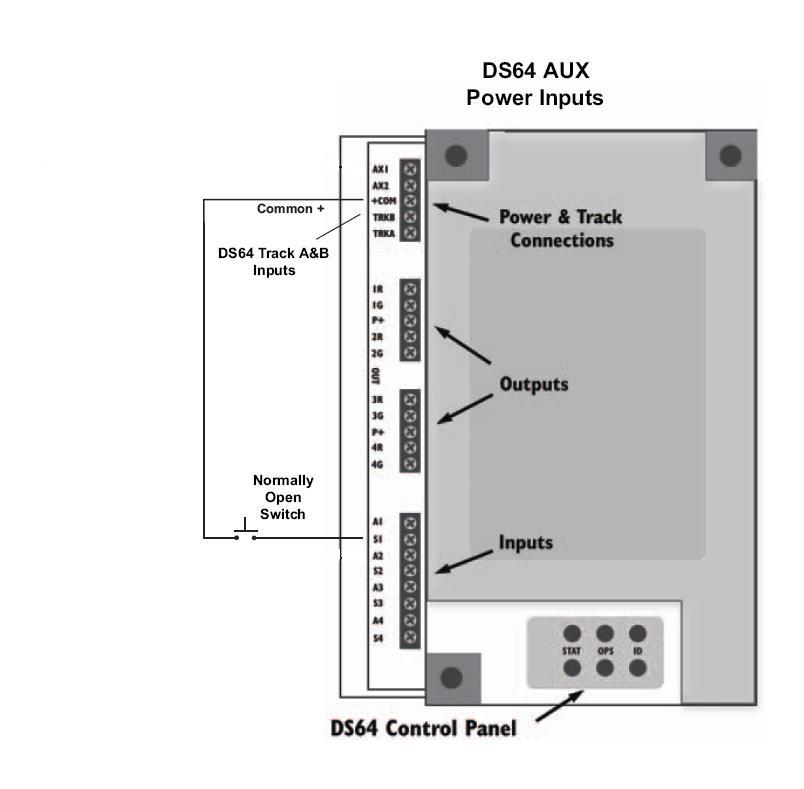 Here, a momentary button is connected to operate Turnout 1 with a connection between S1 and +COM

This setup described will toggle your turnouts to the opposite state each time the button is pushed.

If you want to use two buttons, one for "closed" and the other for "thrown", use both the A and S inputs and change OpSw12 to "closed".