The UT4 series, UT4, UT4D & UT4R are "traditional" style

throttles

.
The UT4s were developed from a specification submitted by Digitras users through the Digitrax Yahoo group.
These

throttles

were designed by operators for operators.
They are also great for beginners because of their intuitive controls and reduced feature set.
By not offering all the bells and whistles, beginners can run your railroad without accidentally changing settings that might cause problems.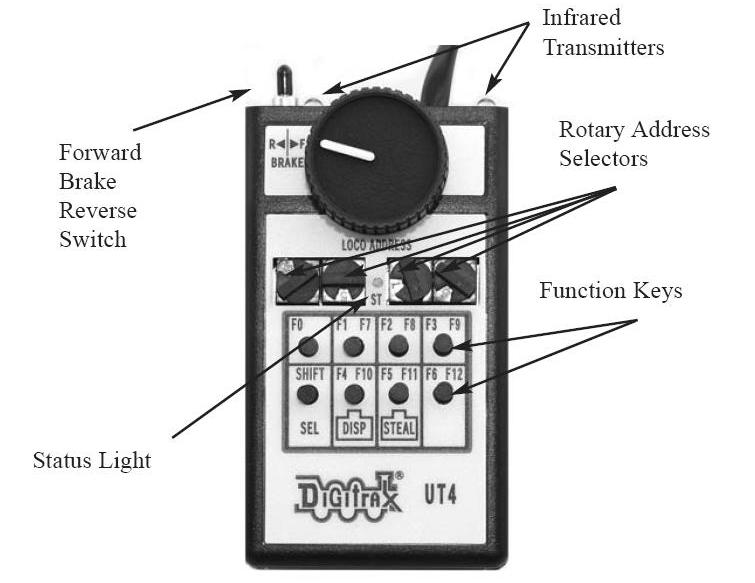 Works with any

LocoNet

compatible system
Functions F0 - F12 for lighting and sound decoder operation
Direction switch with center brake position
Large knob for precise control
Automatic selection and Speed matching features
UT4 does not handle

programming

or turnout control