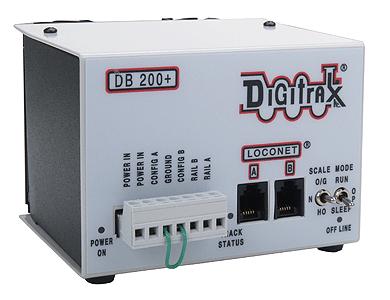 If the DB200+ booster shuts down frequently:

1. Move the DB200+ so that the heat sink has a flow of cool air.

2. Place the DB200+ out of direct radiant heat like sunshine or a room heater.

3. Try direct cooling by using a small fan to blow cool air onto the heat sink.

4. Lower the track load current.

5. Reduce the input voltage from the transformer. If the DB200+ beeps 4 times and shuts down briefly and then comes back on again, it is probably being run too close to its pre-set current limit. To solve this problem, reduce the track current load by setting up additional power districts to provide more total power for the layout.