RD2

Remote Sensing Diodes for BDL16 series occupancy detectors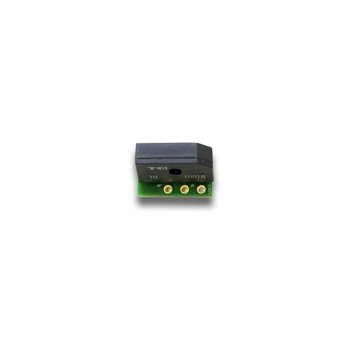 RD2 Remote Sensing Diodes for BDL16 series occupancy detectors
Remote sensing of 2 detection sections. Eliminates the need for long runs of heavy gauge wire between the BDL168, BDL16 & BDL162 and remotely located track sections.
Specifications
For Use With

BDL168 and other BDL16 series detectors

Original Release Date

06-15-2001

Warranty

No Worries Warranty (read more)

Digitrax gives a one year "No Worries" Warranty against manufacturing defects and accidental customer damage

on all Digitrax command stations, boosters, throttles, decoders, power supplies and layout control devices.

That's it! A simple, straightforward warranty with no tricky language!

---

Repairs are simple, too! Just fill out the form and return your items directly to Digitrax for repair. We'll get them fixed up and return them to you as quickly as possible. Please DO NOT return items for repair to the place of purchase.

Make Sure Your Item Needs To Be Repaired Before Sending It To Us! Many of the units we receive for repair do not need any repairs at all. Before you send any units for repair, please take a few minutes to review our Support Options.

1. Check the Tech Support Depot for help. Search for troubleshooting guides.

2. Click here to send Digitrax Tech Support a message.

Please give your name, e-mail address, phone number and when is the best time to contact you. Please give a complete description of the issue you are having.

Many problems are easily resolved by contacting Digitrax Tech Support without having to send in your unit.

Note: Some Digitrax products are no longer repairable due to unavailability of repair parts. Un-repairable items will be returned to you at no charge with no repairs made.

Please Note: Most of our products are not user serviceable. If a defect or accidental damage occurs, return the unit directly to Digitrax for service. Please do not open the Command Station/Boosters (except for making voltage adjustments or changing batteries per the manuals). Please do not remove the shrink wrap protective sleeves from the Digitrax decoders. Shrink may be peeled back to expose pads for adding function wires.

Accessory items that are not covered under the No Worries Warranty carry a 90 day warranty against defects in materials and workmanship. This includes speakers, wire, cables, battery covers, etc.

Intentional damage and customer modifications outside the scope of instructions provided with the product are not covered by this warranty.

Do NOT send a locomotive with your decoder. If a locomotive is sent to Digitrax, Digitrax will ship the entire package back, unrepaired.
Product Support
Supporting Documentation
Tech Support Depot