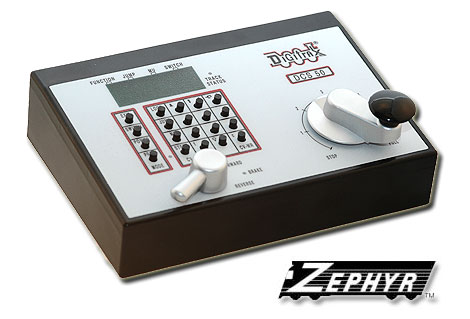 When you are finished with your session, you should shut down the DCS50 by turning off power to the system.

Shutting Down DCS50 Zephyr

1. Bring all locomotives on the layout to a stop by setting set the Throttle Knob for each loco to STOP.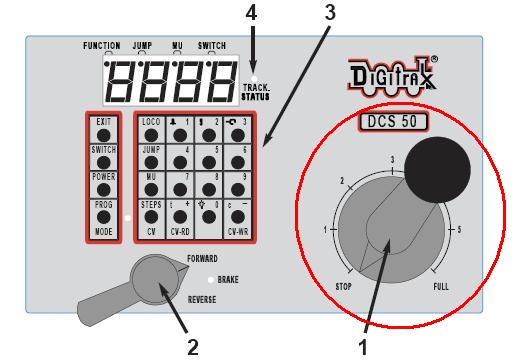 2. Turn track power off: Press the POWER key, the DCS50's Track Status Indicator Dot will go off.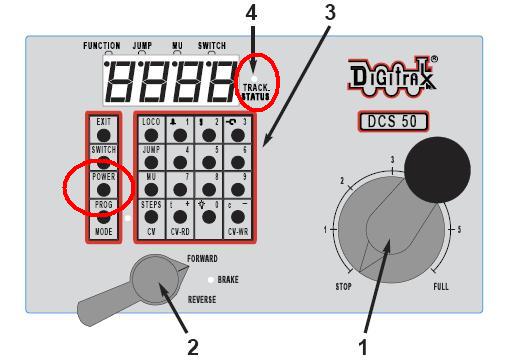 The display will briefly display "Po" followed by two characters, the Po means power off, the two characters indicate which software version is installed in the unit. The display will automatically revert to showing the last loco address selected on the throttle but since track power is now off, it will not run the layout until you turn on track power again.

3. Unplug the PS315 power supply from the wall outlet. When power is restored to the DCS50, it will "wake up" with all of the settings as they were left when powered down. The power to the command station can be left on all the time if desired.

Resuming DCS50 Zephyr Operation

When you are ready to run trains again:

1. Set the DCS50's Throttle Knob to STOP.

2. Plug in the PS315 power supply to the wall outlet and to the DCS50.

3. Press the POWER key to turn on track power. The Track Status Indicator Dot will light up.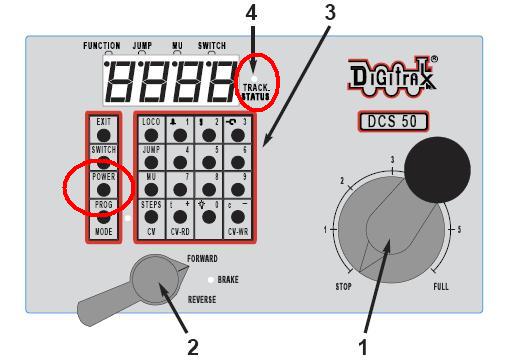 4. The DCS50 display will show the last locomotive address you were running and be ready to begin right where you left off.