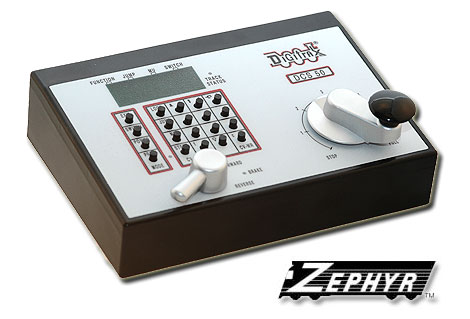 Your DCS50 can read back the CV data values programmed into your decoders. You will use your programming track for reading back CV data values.

To read back CV values using a programming track:

1. Be sure that only the locomotive you want to read back is on the programming track.

2. Press the PROG key to enter programming mode. The Zephyr DCS50 will display one of the programming modes available. Once the mode you want to use is on the screen you can go to step 3.

For example, to use Paged mode stop pressing the PROG Key when the following screen appears: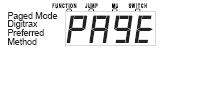 3. Press the CV Key and you will see P followed by the last CV number used by the DCS50. The P reminds you that you are in paged mode and the number displayed is the last CV used by the DCS50.





4. Enter the CV number you want to read back. If you want to read back the decoder's address, press the LOCO Key to toggle between Ad2 and Ad4. Stop pressing the LOCO Key when the address mode you want to read appears in the display.

5. Press the CV-RD key to to read back the data value programmed into the decoder for the CV selected. Your screen will show something like this:





The numbers will flash for a few seconds as the command station reads back the data value in the decoder. The d means that you are looking at the CV's data value that is programmed into the decoder, in this case the CV value is 3.

6. You can now re-program the CV value or press the EXIT key to resume normal operations.