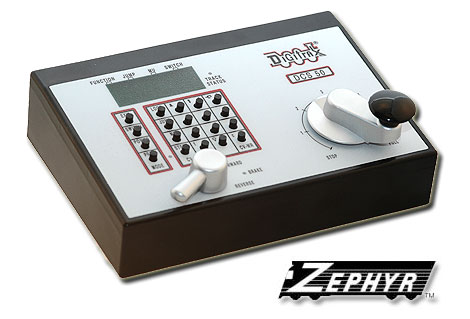 DCS50 Zephyr has ten "slots" available for train control. When you are finished running a locomotive address, release it from your throttle so that it is available for other throttles to select and run and so that your command station will have room to run other addresses.

To release an address from a throttle:

1. With the loco address selected on the throttle, use the Throttle Knob to set the locomotive's speed to STOP.

2. Press the LOCO key to release the address from your throttle immediately. The address will begin to flash in the display.

3. Press the EXIT key to dispatch the address on the throttle and the locomotive will be released to the system and marked as a dispatched address. Your DCS50's display will show Loco.

4. If you press the LOCO key again, the throttle will begin flashing the address you just released. You can re-select that address by pressing the LOCO Key or you can use the key pad to enter a new address and select it instead.