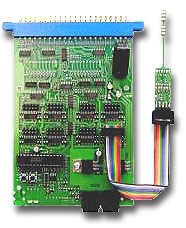 Detection Section Inputs DS01 to DS08 (see below) are inputs from occupancy detectors that provide at least +5V (max 22V) when occupied, and 0V when unoccupied.

The SE8C sends occupancy messages to LocoNet when these inputs change.

If these detection section inputs are not disconnected, they will report "unoccupied".

Occupancy reporting can be turned off by changing OpSw 13 to closed.