Application Note: Walthers/Life-Like F7 H0-Scale steps needed for the DH163D DH123D decoder installation.

Remove packing protectors screwed to coupler pockets: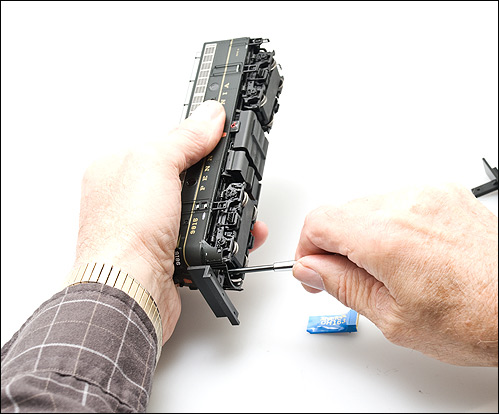 Carefully remove shell by spreading sides at side windows: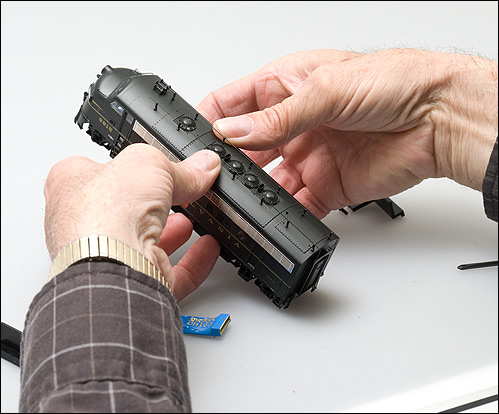 Here's an alternate method for removing the loco shell - our F7 unit had a particularly stubborn shell.

In place of the X-acto knives pictured, we recommend toothpicks or something a little safer..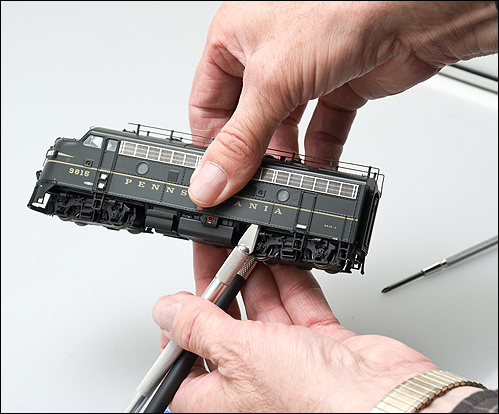 Remove DC Plug (or a DC Printed Circuit Board in this case) from the wiring harness: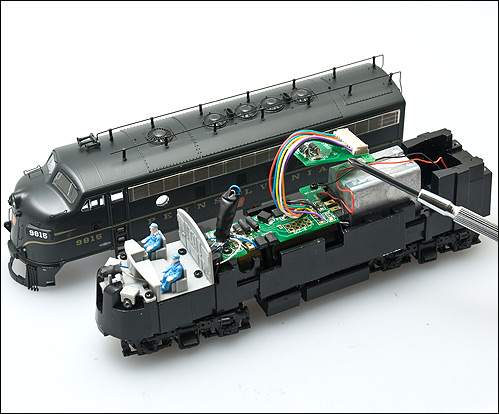 DC Plug shown removed: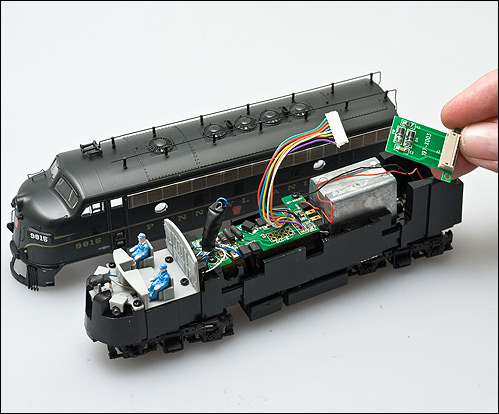 Plug DH123D or DH163D decoder to 9 pin wire harness and mount it as shown: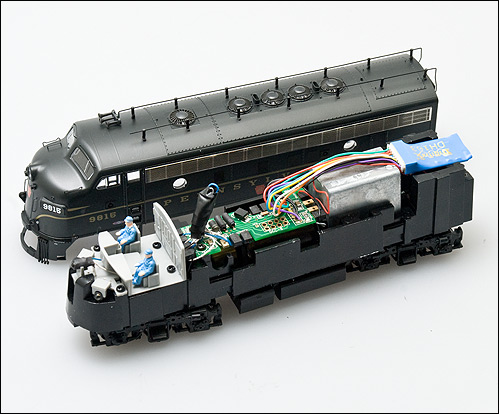 Reinstall loco shell.