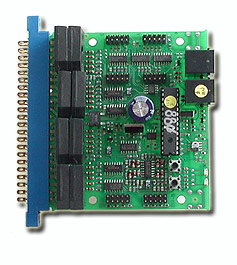 Is it possible to connect my BDL168 across two power districts (Boosters).

I envisage using zone 1 & 2, with detection sections 1-8 one one booster (DCS100), with zones 3 & 4, with detection sections 9-16 on another booster (DB150).

Will this work?

Please refer to the chart below: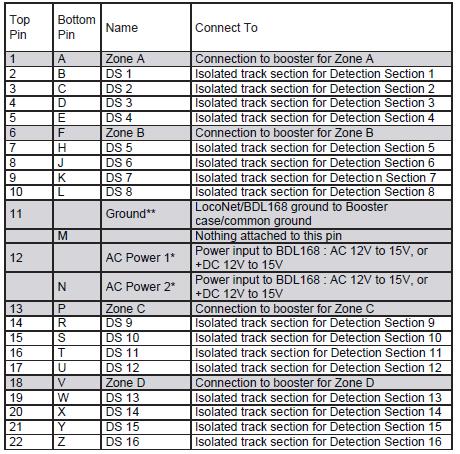 Note that Pins 1 & A, 6 & F, 13 & P, and 18 & V are identified as "Connection to Booster for Zone *.
Each Zone can support up to four detection sections.

So, for your application, the DCS100 would be connected to Pins 1 & A and 6 & F.

The DB150 would be connected to Pins 13 & P, and 18 & V.)

The documentation warns: "Make sure to double check the connector orientation before plugging in the BDL168 board to avoid possible damage that can result if it is plugged in using the incorrect orientation. Please see the related articles, below.