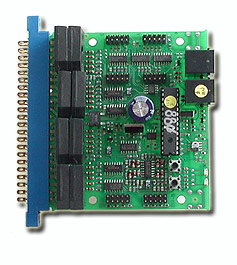 The BDL168 is designed to be used with power management devices such as PM42.

The BDL168 is designed to operate "downstream" of the Digitrax boosters and power management devices.

The BDL168 is the "last" device in the chain from booster to power manager to BDL168.

It is connected directly to the track detection section.

There should be no other connections to any detection section that will draw track power or the detection section will always show occupied.

If a device is used to switch off power feeding the BDL168 and the track it is connected to, for example, a PM42 Power Manager, it should break the track power to both the zone and detection common rail.

If a device only switches off a single leg, then it must be placed in the detection common rail wiring.