Stall Current is the max current draw in amps for a motor when it is stalled. This is important in determining which decoder to install in a locomotive.

Why is Stall Current important? In the conversion of analog locomotives to DCC, how much current the locomotive draws is a major factor in decoder selection. Decoders are grouped by their ability to handle the electrical load that flows through them to the locomotive motor. The Ampere (Amp) is the unit of measure for electrical current used by the locomotive. The current draw of most HO can motors is between .5 and 1.5 amps.

Sound decoders are rated at 1 Amp.

DZ-series and DN-series decoders are also rated at 1 Amp, although some are now rated at 1.5 Amps.

DH-series decoders are rated at 1.25-1.5 Amps

DG-series decoders are rated at 3.0 to 5.0 Amps.

These ratings are for "Continuous" operation.

When you consult your mobile decoder guide, you will also note that many decoders have a "Peak" rating, which means that you can very briefly operate these decoders at that higher consumption rate.

Determining Stall Current

You can determine the stall current for a particular locomotive with a power pack that has an ammeter and a voltmeter. Note: NEVER do a stall test on a loco that already has a decoder installed in it as this will damage the decoder.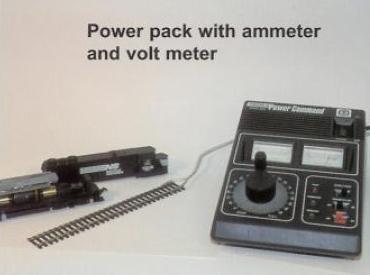 To test N scale, use 10 volts.
To test HO scale, use 12 volts.
To test G scale, use 18 volts.
While holding the motor shaft or the locomotive so that the wheels don't turn, quickly turn the voltage up to the specified voltage and read the Amp meter.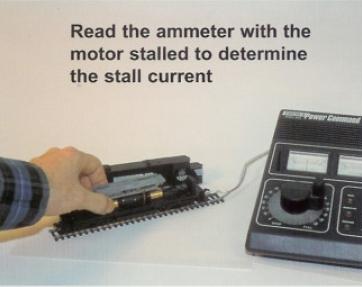 As soon as you get the reading, remove the loco from the test track to avoid damage to the motor. This value is the locomotive's stall current. The decoder is designed to briefly handle this sort of treatment; even though a decoder's stall rating is higher than the stall current of the loco.