When your
throttle
is not in use, we recommend that you store the
throttle
by removing the battery and putting it back in the battery compartment with the
polarity
reversed.
Be careful here, see Diagram 4 for proper orientation.
Although this example is for the DT400, the same caution applies to all other Digitrax
throttles
.
When the battery is placed in the incorrect orientation, the battery terminals short out against the battery tensioning spring (
on left
), causing the battery to rapidly discharge and get very hot in the process.
Correct: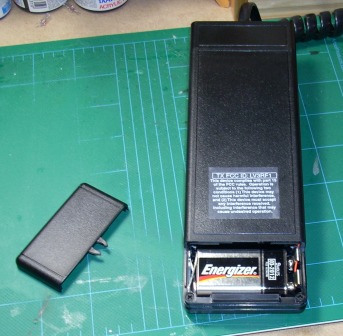 Incorrect: