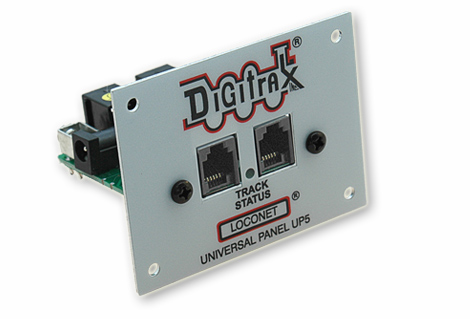 The Universal Panels all have a front made of sheet aluminum with a thin graphic overlay.

There are four screw holes which are used to mount the panel on the layout fascia.

When installing the panels, carefully tighten the screws; if they are too tight, the screw head will grab the graphic overlay and distort it.