Installation of the SFX004/SFX006 SoundBugs into a DH165-Series decoder is easy, but it does require some care.

The SoundBug must be properly oriented to the decoder.

Here, the DH165L0: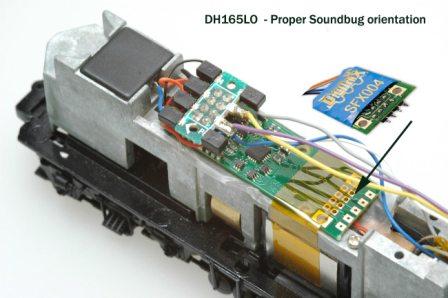 Here, an installation in a Proto1000 DL-109.

In this orientation, the SoundBug sockets are to the right on the DH165L0 decoder: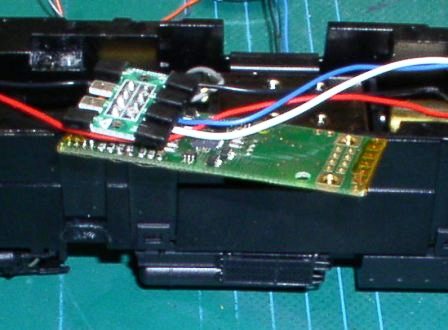 The SoundBug is plugged into the sockets of the DH165L0 decoder:
Because the DL-109 is a diesel locomotive, it will not need the white synchronization wire.

Everything is fitted into place.

The SoundBug is shipped with a small piece of foam to protect the pins of this decoder.

You may want to place the foam piece where the SoundBug pins have extended through the bottom of the DH165L0 decoder.

Everything is then fitted neatly inside the locomotive.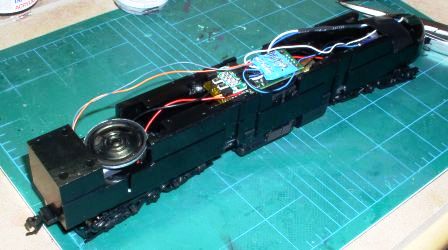 Fortunately, the DL-109 has plenty of room.

All that is left is to fit a speaker baffle to hold the SoundBug's speaker.