I would like to re-power two old Athearn Alco PAs and sandwich a dummy PB in between.

I would like to know if is possible /practical to install a sound module in the dummy unit.

Actually, there's probably enough room to fit something in the A-units, but you could install sound into the B-unit if there is a way for track power to reach the sound unit.

Consider the SoundBug SFX006 which replaces the SFX004):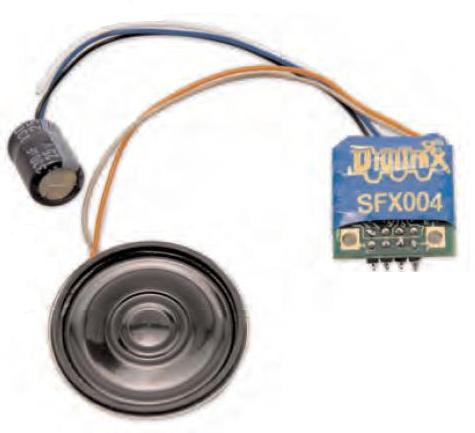 The speaker diameter is 28mm, or just a bit larger than an inch.

You will need to fit the speaker into a baffle and the SoundBug must be programmed to the same locomotive address as the locomotives (so when you throttle up the PA's, the sound throttles up, too).

The DHAT harness can be used to convert the locomotives to Digitrax mobile decoders.