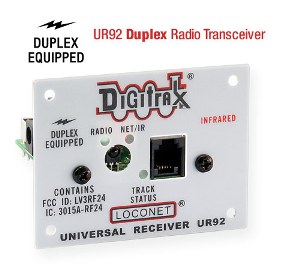 Configuring the Duplex Group Password

The UR92 ships from the factory with the default Duplex Group Password of 0000, the value that disables password requirements.

You may have an occasion when operating in a multisystem environment when you may want to restrict access to your layout and operating system via a tetherless Duplex Throttle.

The password for your Duplex Group may be activated or changed:

1. Plug a DT402D or DT500D throttle into the UR92.

2. Press the EXIT key.

3. Press the OPTN key then the EDIT key.

4. Enter a 4-digit number using the numbers on the keypad (0001-9999). In the example below we have entered 1981 as the Duplex Group Password.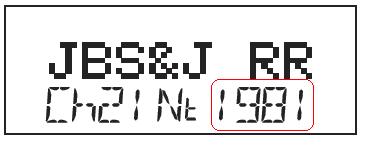 5. Press the ENTER key to change the Duplex Group Password for the UR92. The throttle will save the new settings in the UR92 and revert to normal operation.