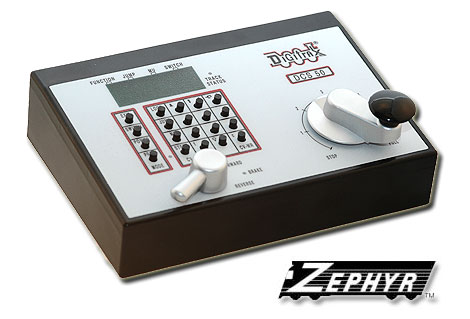 I have a Zephyr control station and I would like to set up a Braking District as shown in your PDF sheet in the Basic DCC issue section; you show a DCS100 connecting through a modified LocoNet cable to a DBxxx booster -- can this same setup be used with a Zephyr system?

No.

The braking district described here uses Super Chief and a second booster to create a braking district.

Super Chief is configured by toggling OpSw47 and connecting it to a second booster that is properly configured.

Because Zephyr does not have an available OpSw47, and because there is no equivalent OpSw on Zephyr, it appears that you cannot use Zephyr in this fashion.