From the start, the Texas & Southwestern was built with DCC in mind. The T&SW was built from the ground up by an individual with considerable model railroad experience, but an issue arose that defied explanation. The T&SW was meant to be operated with a DCS50 Zephyr, and the layout support structure was enlarged slightly to fit the Zephyr into one corner of the railroad.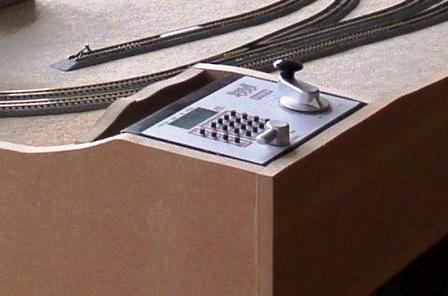 As it turned out, the cozy corner space for the Zephyr turned out later to be a bit too cozy. The bottom of the Zephyr has ventilating slots to help cool the unit's electronics. As the layout was being wired and tested, it became apparent that something was not right. Initially, everything worked smoothly but after a while, the trains would begin to operate erratically. After some thought, the layout builder realized that the Zephyr was not getting proper cooling and that the erratic operation was due to excess heat build up in the DCS50 Zephyr. The problem was solved by opening the shelf below the Zephyr so that air would flow easily around the unit.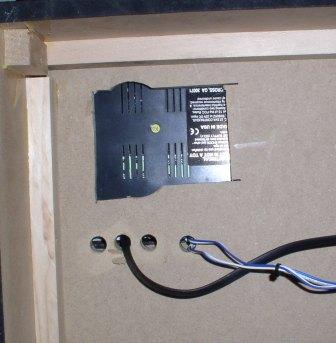 Not a very clean opening, but only visible to those with access to the bottom of the layout. With the benefit of reflection, it would seem better to place the Zephyr on a shelf located in the same position, with at least two sides and a portion of the bottom open to allow free flow of cooling air for the Zephyr.

Many thanks to Mr. Riley O'Connor for sharing the Texas & Southwestern with us.