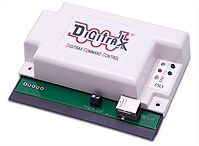 SoundLoader and PR3 have been tested to work on PC compatible computers running at 550MHz and up with Windows XP or Vista, 512MB of RAM.

Other combinations of hardware and software such as Windows 98 may also work, but are not supported by Digitrax, and have not been tested to operate properly.

Installation consists of three steps: Hardware installation, software installation, and software setup.

Below is a photograph of the actual hardware connections required for SoundFX programming.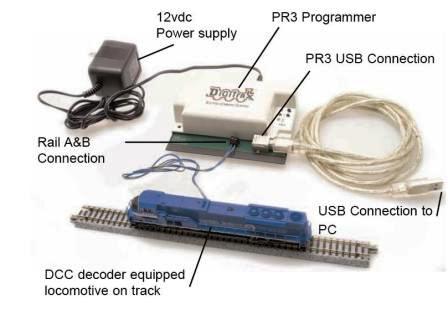 Assemble the PR3 hardware as shown in the diagram below and connect to an appropriate power supply (Digitrax PS14 or equivalent).

Note the LocoNet connectors on the back of the PR3 for MS100 operation and the separate track output terminals on the front side for the SoundFX programming operations.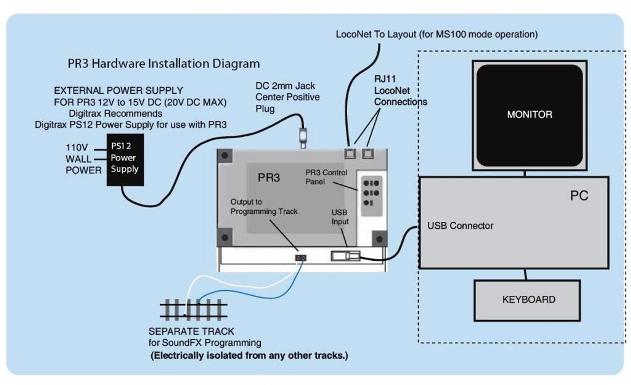 Please note: The PS12 power supply has been discontinued and is replaced by the PS14 power supply.

The PS14 is a plug compatible replacement for the PS12 (Any Digitrax product that used a PS12 can safely use the PS14.)