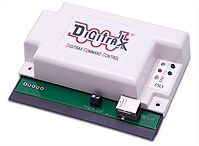 Just wondering if i can get clarification regarding using the PR3 as a standalone Loconet Terminator.

The "LocoNet termination" mode of the PR3 allows the unit to connect to other modules without needing a command station, when there is no requirement for DCC track packets.

In this mode you can interface to a PC and add units like DS64's with control of turnouts and detection (BDL168) and signals (SE8) without needing to run DCC track control or decoders.

Running off e.g. JMRI or RR+Co is a good and intended usage.