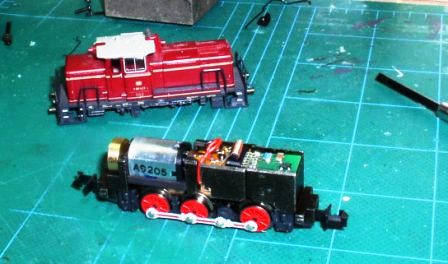 We have discovered during a conversion of an earlier Minitrix V60 diesel that the 6-pin socket is not always wired correctly for conversion to DCC.

Apparently, earlier Minitrix locomotives equipped with this socket were wired for use with Selectrix decoders.

You should examine the connections from the locomotive to the 6-pin plug prior to installing the DZ125IN.