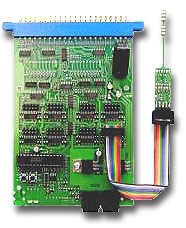 My signals are supplied with current limiting resistors and require 12v max to operate.

What are the voltage outputs from the SE8C and does this differ depending on the supply (15V AC or 12V DC).

The output voltage is 5 volts, regardless of the input power.

It is powerful enough to drive LED's, but it cannot handle incandescent lamps.