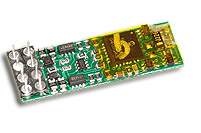 The installation will be in the tender of the Con-Cor 4-8-4 locomotive.

1. Carefully remove the tender's shell from the frame.

2. Remove the factory installed DCC dummy plug. (See photo below)

3. Insert the DN143IP medium plug pins in the socket. Pin 1 will be the bottom right socket when viewed. (See photo below)

4. Replace the tender shell. It may be necessary to trim the underside of the tender top to allow it to snap into place.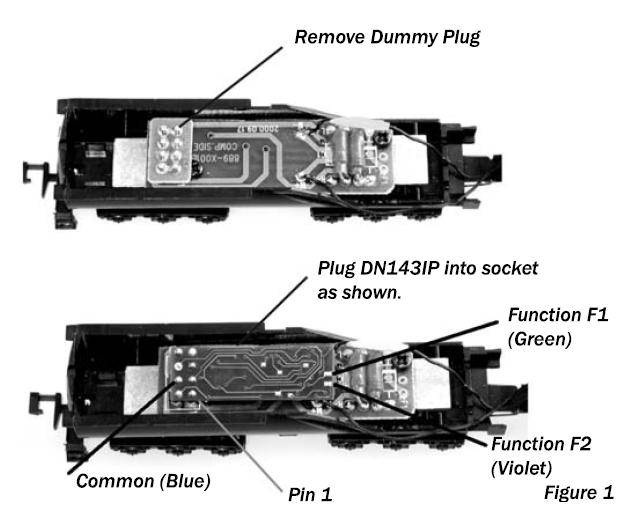 5. You are now ready to run your locomotive. The DN143IP is factory programmed to address 03. You can easily customize the address and other features.